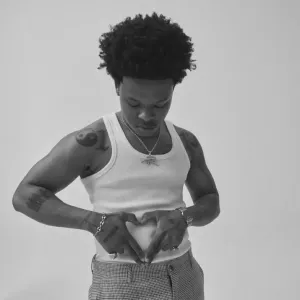 NEWS: Nasty C Beats Up A Fan While On Stage In Zambia
People can get too excited when they see they idol performing live and so they tend to behave irrationally. Last weekend, Nasty C beat up an excited fan who rushed to meet him while he was performing on stage in Zambia.
Nasty C who is known for his no-nonsense attitude gave the fan a serious beating for daring to interrupt his live performance. Although the boy was taken off stage, fans of Nasty C are finding his behaviour unpleasing.
See reactions below:
"This is wrong on so many levels. Nasty C shouldn't have done that💔😭"– enny
"Eish mixed emotions, after what happened to AKA you can never trust anyone but that last kick was unnecessary shame poor boy"– Thato
"This is very disappointing, he should've punched his security not the fan especially because there was no bad intention. The only way to protect his reputation is to invite the fan 2one of his performances ( after apologizing to him) and make his day worthwhile 🤷🏿‍♂️"– P.O.K.E.
NEWS: Nasty C Beats Up A Fan While On Stage In Zambia