Chymamusique – March 2021 Chart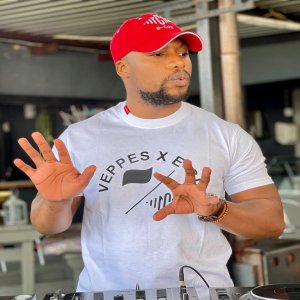 Zip DOWNLOAD Chymamusique – March 2021 Chart
Earlier today, South african talented singer Chymamusique dropped off a new song, titled "March 2021 Chart" which the artist decided to take over the streets with the brand new song a banger so to say.
Chymamusique has been bubbling up in the South african releasing more hit song and follow-up with these new song that is on board. He like to stay high making point in music.
And we are also glad to bring to you the latest afro house , amapiano, gqom, mix and deep house song to your door step and we will be delighted if you share these new song.
Take a listen and enjoy the song and tell us what you think.
Download and listen to the track below and enjoy.
Mlindos & Dustinho feat. Chymamusique – He Keeps Me Safe (Retro Mix)
Ralf GUM & Soweto Gospel Choir – Ramasedi (Ralf Gum Main Mix)
Exte C – Groove On (Chymamusique Edit)
Kid Fonque & Jonny Miller – Inertia (feat. China Charmeleon)
Sonido – itsmine
Maurice Joshua, Joyce Hurley – We Fall Down (Oscar P Connected Retouch)
Wipe the Needle – Black Bird (feat. Tshaka Campbell)
Kid Fonque & Jonny Miller – Afrika Is The Future!
Simbad – Let Go (Original Mix)
Tomahawk Bang – H O M E (Atjazz Astro Remix)
Alma Negra – Dakar Disco (Crackazat Remix)