ALBUM: Afrikan Roots – Prophetic Rhythm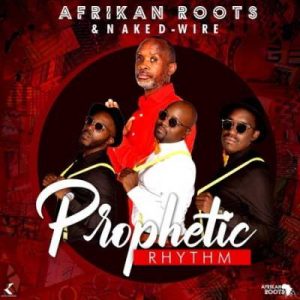 Zip DOWNLOAD ALBUM: Afrikan Roots – Prophetic Rhythm
Check out south africa talented singer Afrikan Roots is back with a new hit song which the titled Prophetic Rhythm.
Afrikan Roots is making it to the top south african amapiano song releasing new hit jam for his fans to listen and enjoy.
Take listen to new Amapiano, gqom, afro house ,mix and deep house song.
Stream and download below and tell us what you think.
Grab the track below:
Afrikan Roots Feat. Mizz Dee – Say Yes (Extended Mix)
Afrikan Roots Feat. Phili Faya – Malibongwe (Main Mix)
Afrikan Roots Feat. Nontsi – Prophetic Grace
Afrikan Roots Feat. Andy Boi – uMoya
Afrikan Roots Feat. Zameka – God Knows (Prophetic Prayer Mix)
Afrikan Roots Feat. Adil – Tribute To Fallen Heroes
Afrikan Roots Feat. DJ Buckz – Do It In Church
Afrikan Roots – uZongthola (Instrumental Mix)
Afrikan Roots – Malibongwe (Instrumental Mix)
Afrikan Roots Feat. Andy Boi – uMoya (Remix)
Afrikan Roots Feat. Adil – Tribute To Fallen Heroes (Radio Edit)
Afrikan Roots Feat. Phili Faya – Malibongwe (Radio Edit)
Afrikan Roots Feat. Nontsi – Prophetic Grace (Radio Edit)
Zip DOWNLOAD ALBUM: Afrikan Roots – Prophetic Rhythm