ALBUM: Chymamusique – Musique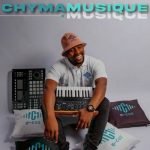 ALBUM: Chymamusique – Musique DOWNLOAD Zip
Chymamusique is back with a new album titled Musique.
He takes the album over with 13 tracks in it featuring top Afro House artists in the industry.
In holding his latest in the industry, he collaborated with Afrotraction on their track titled Belong.
Pending the time he went on releasing tracks, he has been giving his fans mixes for each month.
Tracklist below.
1. Chymamusique & DJ Tears PLK – Cruising
2. Chymamusique & Afrotraction – Belong
3. Chymamusique & Da Vynalist – Praise Him (Retro Tech) ft. Brian Temba
4. Chymamusique – Celebrate & Praise ft. Dearson
5. Mlindos & Dustinho – He Keeps Me Safe (Retro Mix)
6. Buddynice – Me Before You (Chymamusique Remix)
7. Chymamusique & Floyd D – Now & Then (Instrumental Version)
8. Chymamusique – Make It Funky ft. June Jazzin
9. Chymamusique – Musique (Mmino) ft. Matalane Mokgatla & Ola sax
10. Chymamusique – What If ft. Rona Ray
11. Chymamusique – Live & Let Live ft. Afrique Essence
12. Chymamusique & REGALO Joints – Retro Aspect
13. Skaiva – Shingirira ft. Joy (Chymamusique Refix)